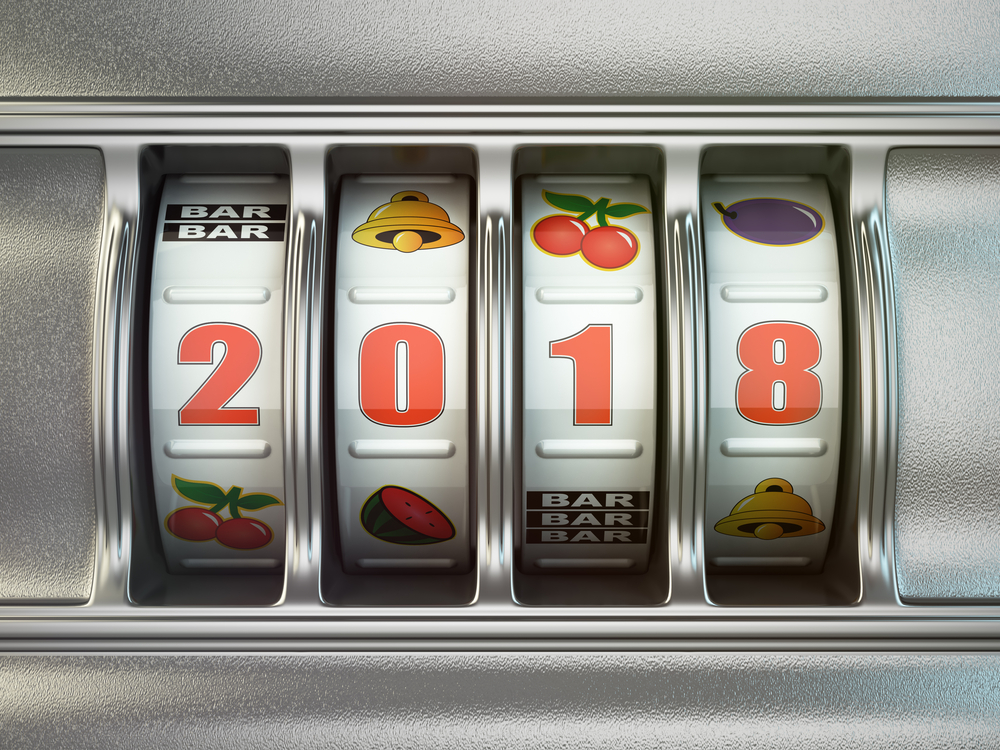 With the increased growth of the online gambling industry and the widespread media coverage of so many jackpot winners, NetEnt has established itself as a leading gaming software developer. Can everybody access the incredible NetEnt Jackpots? How can you get your hands on the unbelievable wins offered by this online gambling platform?
It's no surprise that NetEnt paves the way to a pot of Gold – let's take a look at their current 2018 Jackpot wins after narrowing down on who NetEnt is, what types of jackpots it offers and how you can increase your bankroll and change your life.
Who is NetEnt?
Founded in 1996 in Sweden, NetEnt has become a top gaming software developer which runs its operations from both Sweden and Malta. What makes this developer stand out from the crowd is the revolutionary approach towards games. The unique features integrated into all NetEnt games are user–friendliness and usability.
The unbelievable quality of the 3D graphics combined with the user-friendly interface and astonishing performance dynamics immerse online gamblers into different worlds of adventure, entertainment, and relaxation.
Although the company developed a highly-efficient casino module including virtual table games, NetEnt is best known for the unmatchable range of Jackpot slot games.
NetEnt Jackpots: local, network and progressive
NetEnt games integrate three types of Jackpots including local, network and progressive. The distinction lies in how the Jackpot wins are created and who can access them.
Although local jackpots can be enjoyed in all casinos which use NetEnt software, they're grown by each specific casino's player and can be won only by the players who have an account with that casino. You'll find that games such as Super Lucky Frog, Wonders and Mega Joker online jackpot slots provide local jackpots which differ in value compared to other casinos providing the same games.
On the other hand, network online jackpots are significantly larger in value because they're grown by players of the casinos which are part of the NetEnt network by either having bought the developer's software games or leasing out from NetEnt. Players can enjoy the advantage of jackpots reaching millions and that's why network NetEnt jackpots such as provided by Arabian Nights, Hall of Gods or Mega Fortune have increased in popularity.
The most valuable jackpots are progressive Jackpots which grow relentlessly if they're not claimed by a winner. Whenever a player places a bet, a specific percentage of that bet goes towards increasing the value of the Jackpot. It's why progressive Jackpots grow at a faster pace than local or Network Jackpots. When the progressive Jackpot is won, the value starts back from zero level. However, it's not the case with Mega Fortune's progressive jackpot which bounces back from GBP 440,000.
Winners
In December 2011, the Guinness Book of Records registered an immense £10.3 million jackpot payout by a NetEnt powered casino to a 20-year old gambler from Norway. Both NetEnt and the casino where the gambler won the enormous amount were recorded by the Guinness Book of Records as being co-owners of a landmark jackpot prize. However, in 2013, a middle-aged gambler from Finland broke the record by winning £15.6 million on Mega Fortune. Other wins which stand in the millions' arena include jackpots paid out by other famous casinos such as £3.3 million, £5.6 and £6.5 mil won on Hall of Gods, and £4.6 million on Mega Fortune,
Games
NetEnt offers a variety of incredible progressive jackpot slots video games with amazing prizes, but the highest rankings go to Mega Fortune, Hall of Gods and Arabian Nights.
Mega Fortune offers amazing chances for huge wins. It's a 5-reels, 3 rows, and 25 lines slot game with three jackpot prizes including Mega Fortune Rapid, Major and Mega Jackpot. Mega Fortune offers a fully progressive jackpot which averages out at around £3.5 million per win.
Hall of Gods' interface integrates mythological themes and symbols. The 5-reels and 20 payline slot combines beautiful graphics with amazing performance and allows gamblers to win three amazing jackpots including Mini Jackpot, Midi Jackpot, and Mega Jackpot.
Finally, Arabian Nights. Although simple and straightforward, this slot offers gamblers incredible chances of high wins. The 10 reels of the game include various multipliers, wilds, and bonuses which take gamblers closer to the Jackpots.
Why don't casinos mind when you win a progressive Jackpot?
Why casinos are happy when their gamblers win a progressive Jackpot by playing the NetEnt games offered comes down to who covers the amount of the win.
Considering that NetEnt's progressive jackpots are only covered 10% by the online casino and 90% by NetEnt, the gambling site benefits not only from attracting new players but also by strengthening its existing players' engagement levels. Although online casinos pay 10% of the jackpot win, there's a high chance that the entire amount would be lost by the players gambling on the online casino's site.
It has nothing to do with math
Although some gamblers rely on statistics, winning a progressive jackpot has nothing to do with mathematical advantage or accurate calculations. Because of the high-tech Random Number Generator software included in all NetEnt games to secure fairness, winning the Jackpot comes down to luck, chance, and betting. The unique advantage players have is that they can bet as low as £0.01 and still win a Jackpot worth millions of £.
Latest Win on NetEnt's Mega Fortune
The latest Jackpot win on Mega Fortune was claimed by a 27-year old who signed up for an account on an online casino while on vacation. Three hours later the player won a £5.2 million jackpot which was immediately boosted by another £571k through the Mega Million Promotion.
Wrapping it Up
NetEnt has created an extraordinary online gambling environment which provides full transparency and fairness throughout its entire portfolio of games.
By promoting collaboration between online casinos resulting in incredible Jackpot values, NetEnt guarantees that gamblers are the focal point of its online games. With NetEnt, players of all types have equal opportunities to land big wins.